Have you seen this yet? Color pooling is a newer technique to the crochet world.  You can create beautiful patterns with variegated yarns that really show off the colors.  Just Google it and you will see what I mean.  One day I opened my Pinterest feed and it was full of argyle and zigzag patterns.  They are made by using the length of the color changes to calculate stitch counts and then crocheting the moss stitch.  The results are phenomenal and you never have to switch yarns to change the color. It just happens…like magic!
In my classic inquisitive fashion, I wanted to figure it out on my own, rather than follow any instructions (ha! I don't need any instructions…I think).  I do love a good challenge!  My aunt sent me 4 skeins of variegated yarn for Christmas.  Other than my Beatles Yellow Submarine Lego set (which is super awesome! btw) this was my favorite gift this year.  I immediately grabbed my hook and starting playing around to see what I could come up with.  Here is what ensued:
Attempt #1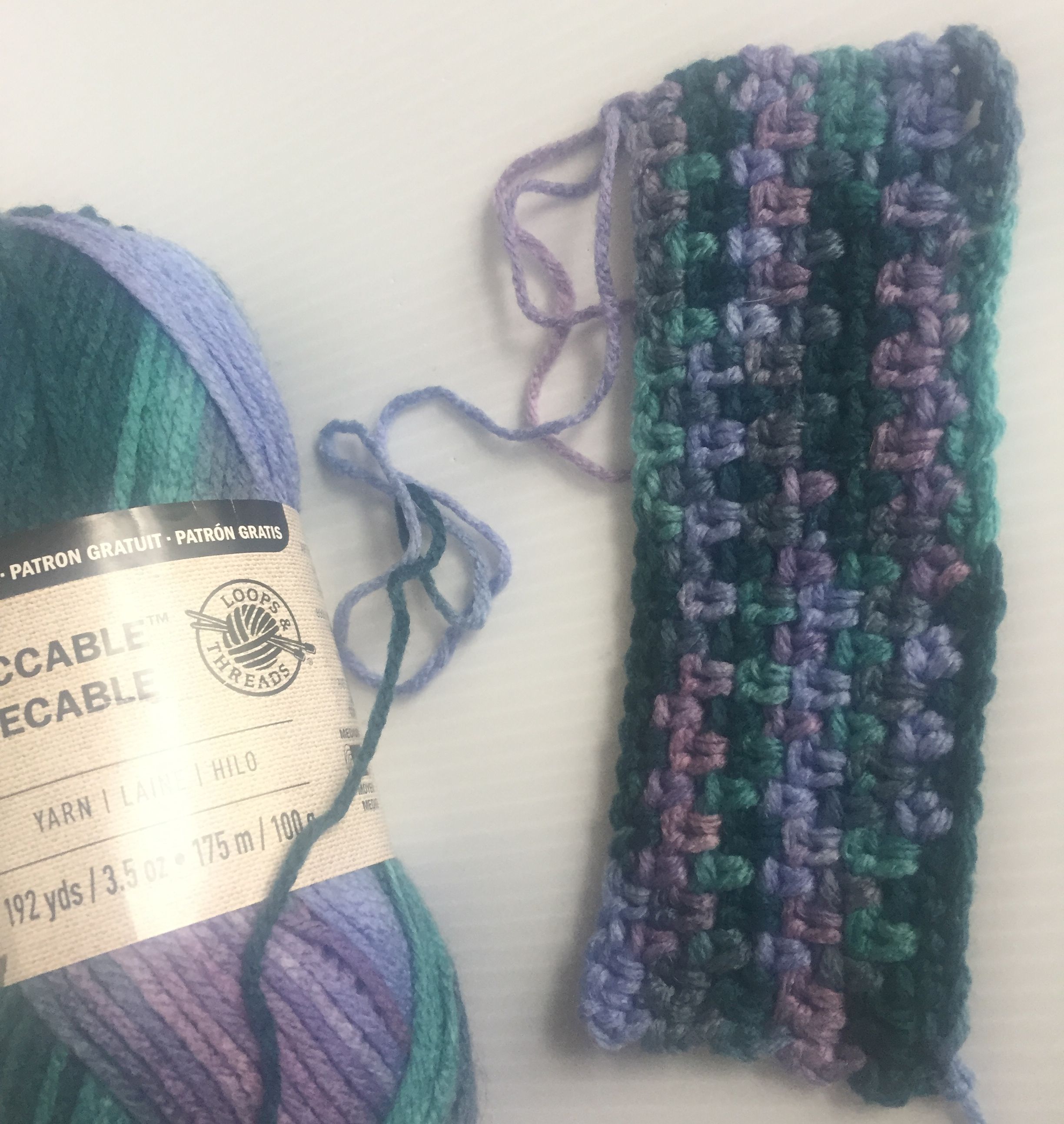 Well that was a bust! Nope, that color is definitely not pooling.  So much for that one.  Let's try working less stitches across:
Attempt #2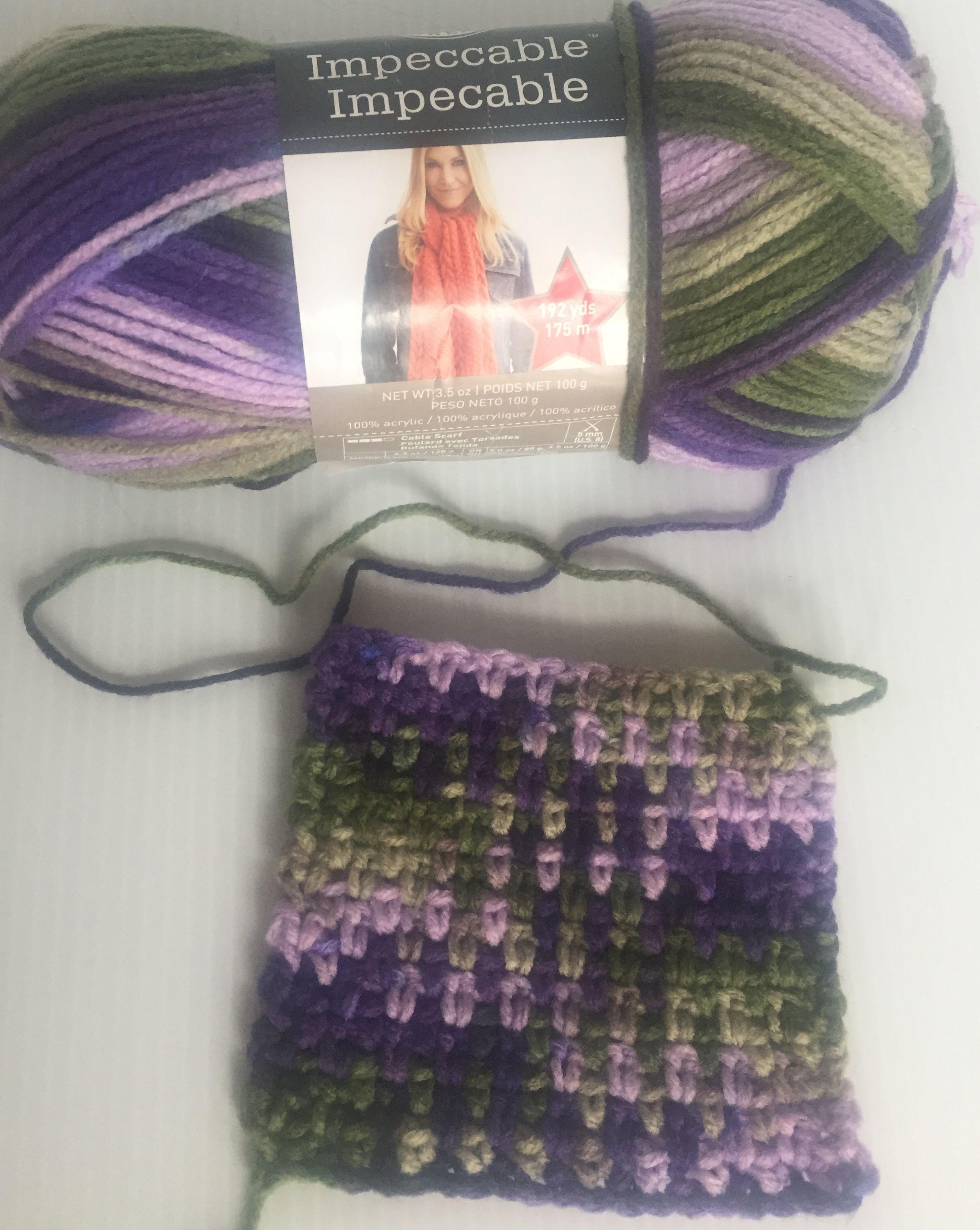 Ummmm, maybe if I squint and turn my head a little. It sorta looks like the colors are coming together…but it's still not what I am looking for. Close, but no cigar.  Let's take another few stitches off and move on to the next skein:
Attempt #3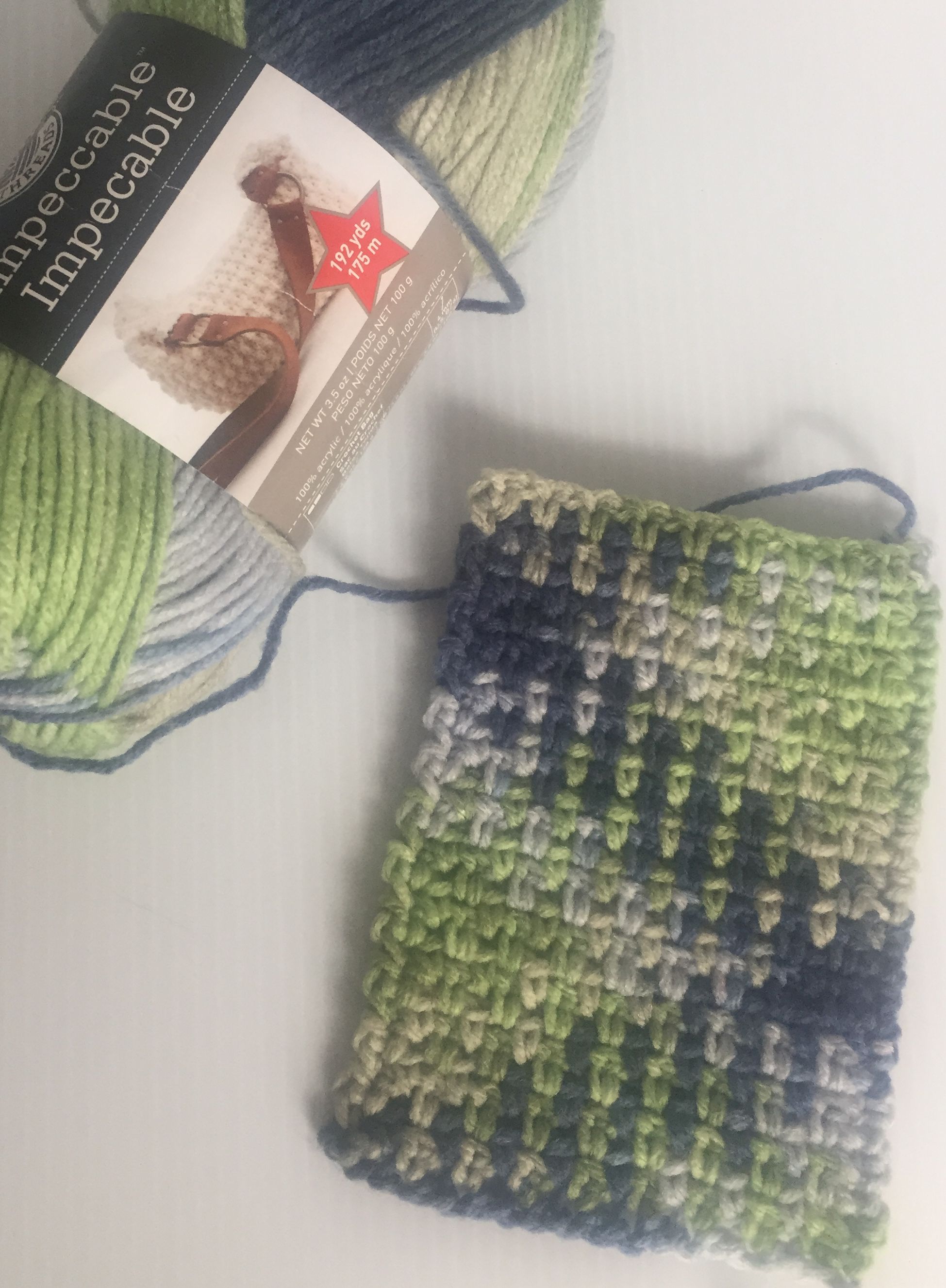 Holy Cow! I did it!  I didn't even need to try the 4th skein. (cue: Happy Dance).  I love how it looks!  Now let's see if I can duplicate these results:
Attempt #4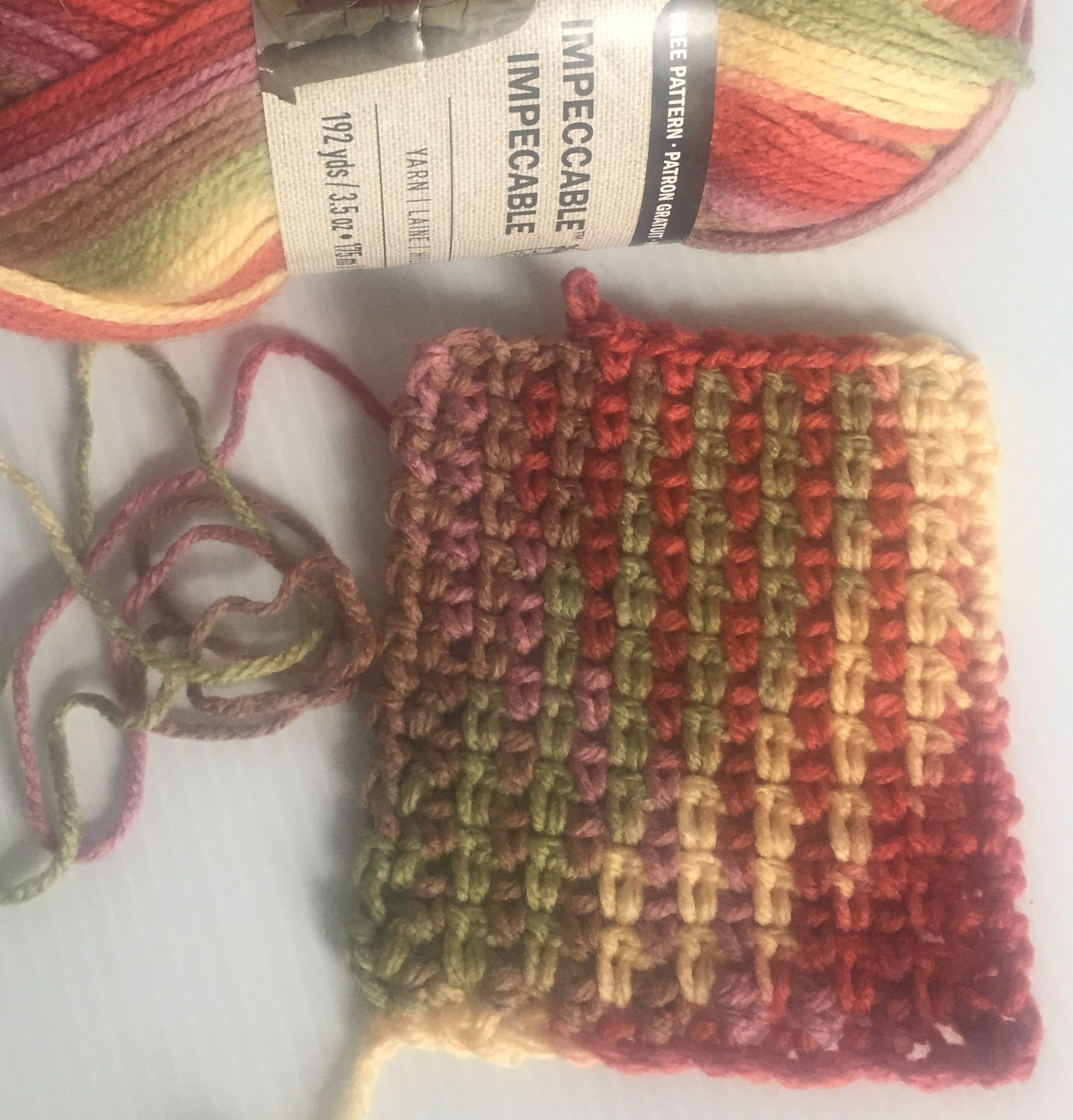 It's not an exact replica, but I would say that worked out pretty well.  Although the color changes in this one are shorter than the last, I can still see a pattern emerge with the same number of stitches.  This one may need the foundation chain to be doubled in length really see the argyle in it's full glory.
I'm so excited that I was able to crack the code and get the results I was looking for with this new technique.  Now that I know how to do color pooling, what do you think should be made with these 4 skeins?  Have you tried color pooling?  What kinds of items have you made?  I love to hear your thoughts 🙂
Happy Hooking!
~Dianna